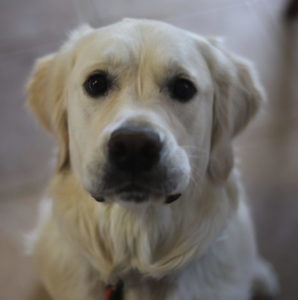 How appropriate that today is Umbrella Day (the oldest recorded umbrella appeared in 21 AD, in Ancient China) since it is raining AGAIN!
February is so dreary with no color and gray skies. Though it could be argued that there are red hearts and sparkling gems for your true love. Guess that would brighten anyone's day!
The dog has the same sad face every day since buckets of rain are dumped on the back yard and he is very particular about where he plants his paws. However, if one was allowed to roll in the mud, that would be entirely different. That just is not going to happen.
Fortunately the month is short so perhaps March will bring brighter days and maybe less standing water in the yard.