"The cat could very well be man's best friend but would
never stoop to admitting it." – Doug Larson

Even though we have added a very smart (and so very large) puppy to our house, we still feel so fortunate that we had a home filled with loud purrs from our rescue cats for many years — and we will always know we actually were the ones that were rescued!
All of the cats that have considered us their humans have been unique and in charge of our house — we have had a head of security, a soft spoken lady, a cat with a larger than life personality and one that loved drinking out of the kitchen faucet for 18 years. There were toys that rolled down the hall and fuzzy blankets that were heated. There were doors to perch on top of and favorite friends to curl up with at the end of a busy day. Our house would have been a very lonely house indeed if not for our feline friends that loved us humans!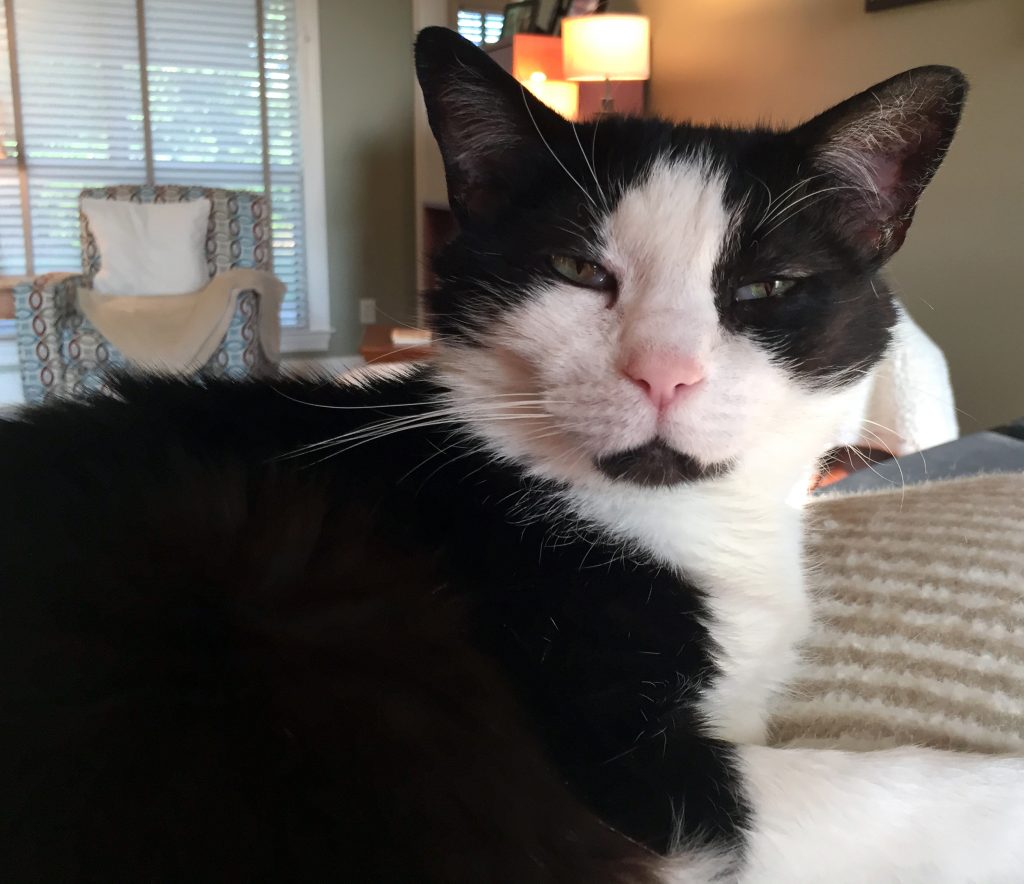 ---
Jessie is loving this weather! Cool mornings and piles of leaves! Glad for fall and the colors that come with it.